Dentist in Nottingham, MD
Serving the Nottingham & White Marsh, MD area
All our professionals at Premier Dental Partners maintain the highest levels of accreditation and pursue ongoing education to stay abreast of the latest trends in dentistry.
Bob Mathews, DDS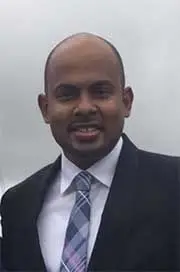 Dr. Mathews also is a graduate of Calvert Hall College High School. He then attended The George Washington University and majored in Biological Science with a minor in Psychology. Since graduation with Dr. Vallar from University of Maryland Dental School in 2001, he completed a General Practice Residency at the University of Maryland Medical Center where he was top resident in the program. He decided to begin his career as an Instructor at Johns Hopkins University, Department of Otolaryngology, Division of Dental and Oral Medicine. At Hopkins, he served as Staff Dentist for the Hospital. It was his vision to have a Modern Dental Office and with the help of an architect, Premier Dental Partners, LLC began. Dr Mathews is married with two kids. He is a Member of The Academy of General Dentistry and knows caring and empathy are as much a part of being a health professional as is the knowledge necessary to become one. Its his goal to make patients feel informed and educated about their systemic health and oral health.
Rodrigo Vallar, DDS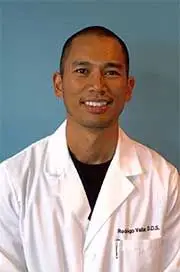 As a native of Baltimore, Dr. Rodrigo Vallar is a Calvert Hall alumni and also graduated from the University of Maryland at College Park. In 2001, he graduated as a third generation dentist at the University of Maryland School of Dentistry, receiving his Doctorate in Dental Surgery. While attending dental school, he was an honorary member of The Gamma Pi Delta Prosthodontic Honor Society. Utilizing a comprehensive approach, Dr. Vallar performs a wide array of modern dental services including Invisalign, teeth whitening, veneers, laser treatment, and crown & bridge restorations. With his compassionate and approachable demeanor, he excels at placing his patients at ease. He finds improving his patients self-esteem through cosmetic dentistry most rewarding. Aside from cosmetic dentistry, he enjoys spending time with his wife and three kids. When he is not supporting local sport teams, he is coaching and cheering on his daughters' sports activities. Dr. Vallar also appreciates vacationing, mountain biking, snowboarding, and relaxing with a movie on his free time.
Juliette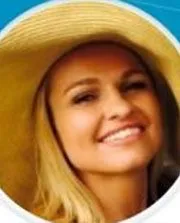 Juliette is a Baltimore native who has 20+ years of experience within the dental field. She is team oriented and a tenacious problem solver. On her free time, Juliette enjoys working out specifically, teaching yoga and pilates classes. She also appreciates spending time with her dogs, Lola, Layla, and Buddy.
Angel, Dental Assistant

Angel is an EFDA/QDA Licensed Dental Assistant. She has been in the field since 2000. Angel graduated from Harford Community College as well as Essex Community College for Dental assisting and Radiology . She also studied Infection Control, Medical terminology and Psychology. She has experience in Endodontics, Periodontics, Prosthodontics , Oral Surgery and Cosmetic/General Dentistry. Angel is also a member of the American Dental Assisting Association and was a course instructor for the Dental Assistants training Program at HCC.
In her spare time Angel spends time with her family and 4 dogs. She enjoys drag racing, riding her motorcycle and acrylic painting. Autumn is her most favorite time of the year and she loves curling up with a good book.
Priyal, Dental Hygienist
Priyal was born and raised in India and moved to Baltimore in May 2017. She has been in love with dentistry since she was 18 years old and has been in the field for 7 years now. Priyal graduated Magna Cum Laude from Dental Hygiene program at Community College of Baltimore County and was a part of Dean's honors list in the year of 2022. Patient care and education fills her soul, and nothing makes her happier than to help patients improve and maintain their oral health. Apart from dentistry, she loves travelling and going to different places. She is currently living in Perry Hall with her husband and her energetic and playful pup Cliff.